PANDEMRIC is organized under the lead of EMRIC. The organization structure consists of Project partners, Affiliated Partners and the Advisory Board.
The Project Partners will work on the Work Packages of PANDEMRIC.
Each project partner is part of the PANDEMRIC partner consultation. From the project partners, the internally appointed WP-leaders of the project will participate. The aim of the partner consultation is to streamline the projects, define the steps to be taken and ensure continuity.The partner consultation is initiated and chaired by a representative on behalf of the lead partner. The partner consultation is authorised to take decisions within the framework of the granted grant application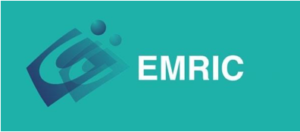 EMRIC (lead): A unique collaboration of public services, that are responsible for public safety, including fire services, technical assistance and emergency medical care in their respective territories

Maastricht Universitair Medisch Centrum + (MUMC+): The department of Intensive Care of the Maastricht University Medical Center+ is a 27 ventilator bed unit providing intensive care at academic level and acting as tertiary reference center in the region.

Institute for Transnational and Euregional cross-border cooperation and Mobility (ITEM), Maastricht University, Faculty of Law: The expertise centre ITEM operates at the convergence of research, counselling, knowledge exchange, and training activities in the domain of cross-border mobility and cooperation. ITEM conducts interdisciplinary research within the scope of cross-border Euregional mobility and cooperation issues, focusing on practical solutions for these issues.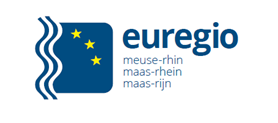 EGTC Euregio Meuse-Rhine (EMR): the EMR promotes and coordinates cross-border cooperation between the five partner regions. It is actively involved in setting up projects by bringing together competent actors. The EMR links and supports these actors and mediates between them, thus contributing to the success of cross-border cooperation between the partner regions across national borders.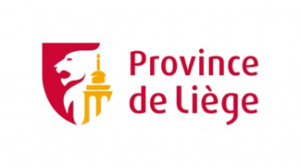 Province of Liège: The Province is a Belgian governmental institution, managed by two political bodies that are appointed every 6 years: the provincial council and the provincial college. Its administration is made up of its various provincial departments.

Deutschsprachigen Gemeinschaft: The DG is a member state of the Belgian Federation. The official language, used also in schools and courts, is German. The DG lies in the eastern part of Belgium, covering an area of 854 km² along the nation's borders with Germany, Luxemburg and the Netherlands. 
As a sovereign Region the DG maintains wide-ranging autonomy with its own parliament, government and civil service. The DG is essentially responsible for culture, education, vocational training and employment, family and social welfare and the supervision of local authorities.
All EMRIC-partners:
Provincie Limburg (BE)
Veiligheidsregio Zuid-Limburg (NL)
Städteregion Aachen
Stad Aachen
GGD Zuid-Limburg (NL)
Kreis Heinsberg
Province de Liège
SPF Intérieur Protection Civile Belgique
Veiligheidsregio Limburg Noord (NL)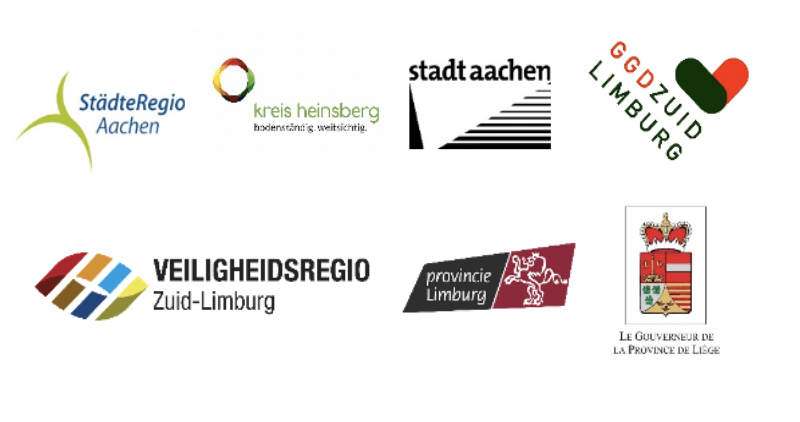 The members of the Advisory Board are:
Prof. Dr. Marja van Dieijen-Visser – Former Chairman of the Board of Directors of the MUMC+

Dr. Helen Mertens – Chairman of the 

Board of Directors of the MUMC+

Oliver Paasch – Minister-President of the German Speaking Community Belgium

Prof. Dr. Martin Paul – Chairman of the Board of Directors of Maastricht University

Mrs. Annemarie Penn-te Strake – Mayor of Maastricht

Prof. Dr. Jacques Scheres – Emeritus professor, former board member and vice president ECDC, attached to UM-Depinth, attached to department of medical Microbiology University of Groningen, attached to the Public Health 

department

 Poland

Prof. Dr. Hildegard Schneider – Professor of International and European Law and member of the board of ITEM

Herman Reynders – Former gouverneur of Province Limburg (BE)

Prof. Dr. Luc Soete – Former rector magnificus of the UM

Prof. Dr. Christiane Vaessen – Director Regio Aachen